Cosmopolitan Geneva. 
Cradle of the United Nations and countless multinational corporations. 
Whether you're an entrepreneur looking to grow your business or a professional looking for a promotion or a new opportunity, you can't deny it anymore. 
English is an asset. And you know it.
However most professionals encounter difficulties committing to a traditional weekly English class.
It is to answer busy professionals' and executives' issues that Hackcent developed CAREER ENGLISH, English for Specific Purposes programs.
Efficient, flexible, completely tailor-made, the CAREER ENGLISH programs adapts to your schedule, your deadlines and your goals.
 "TAKE YOUR CAREER TO THE NEXT LEVEL"
Career English  offers proposes tailor-made programs designed to answer
YOUR needs and your needs ONLY.
Legal English, Accountancy English, Commercial English, English for Marketers, English for Bankers, the program will be developed according to your specific field. 
In other words, we will not learn Business English,
you'll learn the English YOU NEED. 
You'll be trained to sell your product, perform your assignments and answer your own clients' needs and requests.
 READY FOR TAKE-OFF?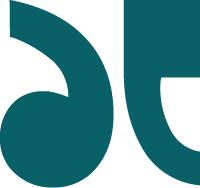 Planning
Success is determined by setting SMART goals (Specific, Measurable, Achievable, Relevant and Time Bound). Therefore, doing so is the first step of the learning journey.
Development
Once the SMART goals have been agreed on, the development phase is activated. A tailor-made program will be designed to answer your exact needs and objectives.
Training
Program starts. Get ready to work hard. At Hackcent, all trainings are objective-driven and we stop when they are reached. So they will be!
Assessment
I don't believe in traditional testing, especially for business English. Your professional life is the stage. Your next call, next meeting or next interview will be your assessment test.
Duration
Depending on objective
Schedule
1 face-to-face
+ 2 online coaching sessions/week
Location
At your convenience
Language
French/English
A2-C1