You're great at what you do.
You've reached a certain position in your field. You have the technical skills, the know-how, the experience, the guts. The whole package!
But you've hit a limit and that promotion isn't coming. No one can explain why but you can feel the glass ceiling. Even though you know you could achieve more.
More often than not, this glass ceiling is made of COMMUNICATION SKILLS.
And a thick accent is the number one issue. 
You work in a language that is not your native one and you're paying the price for it.
Lack of clarity, fluency and control over your speech reflects poorly on you and your professional abilities.
You've become aware it is limiting your CAREER ADVANCEMENT and you're looking for solutions.
Here is it: a 1-on-1 PHONETICS COURSE  to get you the career you deserve!
Hesitating?
 "GET YOUR X FACTOR AND WATCH."
This program is a talent highlighter.
Because you're a professional.
No doubt about that.
Let's just make sure you sound like one.
3 C's for a C-level position!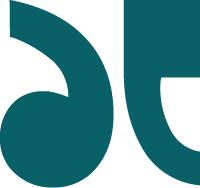 How long does it take to hear some results?
Progress is bound to age, hearing capacities, spoken languages and PRACTICE. The more often you practice, the better the chances of you seeing your accent improve quickly. Most clients get positive feedback a couple of months into the program.
What accent will I learn?
Your choice. The goal is for you to learn how to steer away from your native sounds and accentuation and produce sounds that are close enough to native ones to eliminate confusion and boost your oral skills.
Planning
Let's discuss your needs and objectives. Fix a phone appointment at your convenience by using the agenda button down right.
Testing
The program starts with a 30-minute testing session in order to evaluate your capacities to produce English consonants and vowels in various contexts as well as your stress, intonation and rhythm accuracy.
Development
According to your test results, a program is developed to answer your particular needs depending on your native language, your hearing and producing capacities and your knowledge of the speech elements.
Program
Training starts. Get ready to work. At Hackcent, all trainings are intensive. High frequency helps you remain focused and achieve more.
Evaluation
There is no traditional testing at Hackcent. But I do assess progress. I can even promise you'll be able to hear the results with your own ears. And you can believe me, you'll leave with a smile on the face.
Schedule
1 face to face 
+ 2 online coaching sessions/week
Location
Rue de Chantepoulet 10 
1201 Geneva
Language
French/English
All level