Immersive Speaking Workshop
You've been studying English for a long time, probably since you were a child. BUT ARE YOU FLUENT?
If I take a guess, you're probably fine with understanding written documents. You can even answer emails. If you have any problem, Google is there to help you. So no worries. But when it's time to speak, ouch… ?
How do I know? I have been hearing that for 15 years.
So what's missing for you to feel comfortable speaking English? We all know the answer: PRACTICE
That is why Hackcent has decided to develop a new program to offer an innovative solution to this never-answered problem: THE SPEAKATHON
The Speakathon is the final step you never take.
You go to class. You study grammar and vocabulary. But you never use them, you never put them into practice because you never really speak English.
So in the end, you're studying but you're not fixing, you're not learning.
 "STUDYING WITHOUT PRACTICING MEANS NOTHING"
It doesn't look like an English course, it doesn't sound like an English course but it is an English course. Just a totally different way of learning:
This class is nothing like you've experienced before.


Real-world project replace books.
Practical activities replace exercises.
Tests become performances.
Corrections become feedbacks.

And that changes everything.
Maybe for the first time, you won't study. You will learn.
Practice it till you make it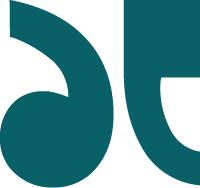 My oral level is pretty low…
Participants are divided into groups based on their oral levels, offering a safe environment for speakers of all levels. The format of the Speakathon was specially designed to encourage and make novice speakers comfortable enough to finally express themselves thanks to the friendly atmosphere and the doesn't-seem-to-be-a class environment.
Participants are divided into groups based on their oral levels, hence make it easy to accommodate and challenge all levels to their full potential. Each activity is offered with various options to assure that everyone meets the right amount of pleasure and the right amount of challenge. Fun and learning come out of a subtle mix of both elements.
I could join international groups to speak...
Great idea! I encourage my students to use every opportunity available to practice. But the Speakathon isn't "just" a social gathering. The social-event-like atmosphere is for you to break mental barriers and free yourself from your own fears. However, even if you won't feel it, IT IS A CLASS. The Speakathon is an actual 3-hour language workshop, offering well-thought pedagogical activities for you to practice specific communication objectives and a wide variety of vocabulary, grammar and structures. You will learn to express yourself not just "speak". 
Duration
Each session is independant.
Valid for 1 to 2 years.
Schedule
Wednesday 18:30-21:00
Location
The Crowned Eagle
Rue de Fribourg 3
1201 Geneva
Level
A2-B2
(participants are divided 
into groups by levels)
Fee
1-month pass: 350.-
3-month pass: 750.-
1-year pass: 1500.-