Am I wrong or have you been trying to speak a language with no sounds? 
You have been studying English for years… Grammar, vocabulary, but what about PHONETICS?
If you've been wondering why you're struggling to understand advanced or native speakers, why you're having trouble on the phone or why you just couldn't learn English, you're about to find the answer. 
And it is very simple.
If I ask you what's the most important aspect (or maybe the only purpose of speaking) a language, you'll probably answer: COMMUNICATION.
But how can you communicate efficiently if you have never been taught the first element you need to communicate: SOUNDS.
So let's start with what should have been your 
LESSON NUMBER 1 : A PRONONCIATION COURSE
A great pronunciation changes everything.

Not only the way you speak but the way you listen.
And maybe more importantly, the way you are listened to.

And that's THE WOW EFFECT
Sounds like excellent reasons to start learning phonetics, right?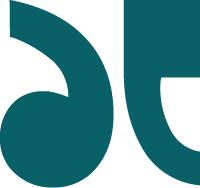 I KNOW YOU have TONS OF QUESTIONS
Shouldn't grammar and vocabulary come first?
What do you think is the most important: communication or correctness? If your number one priority is communication, then being understood is probably what should come first.
People love my accent! It is cute and sexy…
Your accent might be considered "just adorable" in some contexts. But do you believe your clients listening to you reporting figures are looking for sexy or clear?
My cousin is very successful even though his accent is terrible…
Of course, it's possible to be successful even with poor communication skills. But one thing is certain: if your accent doesn't make you money, it probably cost you some.
It's impossible to improve my accent…
Oh really… What methods of accent-reduction have you tried?
Accent-reduction… Never heard of it!
So let's learn phonetics together and you'll see…
Phonetics is about studying sounds. Sounds are the chromosomes of the language, the bits of communication. It is the root of all and of all your problems…
How come it wasn't taught in school?
Phonetics is to language teachers what German is for French-speaking Swiss and English for French. Everybody's familiar with it but nobody has ever really made it a priority. Same for students. Up until that first job interview…
Results depends on your native language, how many other languages you speak, your age, your hearing capacities, if you're a musician or a dancer etc… But yes everyone improves. You'll even get a proof of it.
I should have studied it right from the beginning then!
Register to our Pronunciation Course and get your wow effect.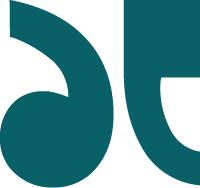 How long does it take to hear some results?
Progress is bond to age, hearing capacities, spoken languages and PRACTICE. The more often you practice, the best chance you have to see your accent improving quickly. Most clients get positive feedback about their accent after a couple of months.
What accent will I learn?
Your choice. But at first, the idea is for you to learn how to steer away from your native sounds and accentuation and produce sounds that are close enough to native ones to eliminate confusion and boost your expression skills.
Duration
6 weeks / level
Full training = 3 levels
Schedule
Tuesday 12:20-13:40
+ 2 online coaching sessions/week
Location
Rue de Chantepoulet 10 
1201 Geneva
Fee
450.- / 1 level
1200.-/ 3 levels